Demystifying Serverless Technology: What It Is and How You Can Use It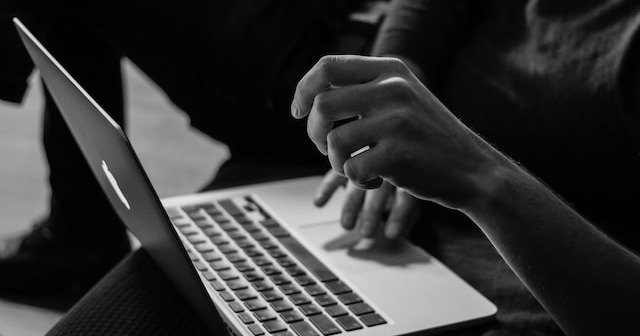 Understanding serverless technology can be a daunting task for those new to it. From the terminology to implementation, there is much to take in — but don't worry! This post will demystify serverless technology and provide you with an overview of what it is and how businesses are leveraging it today. In the digital era where scalability and efficiency are crucial components of success, having an in-depth understanding of this newly popular tech stack affords companies significant advantages. So if you feel like getting ahead on your learning curve and staying informed on the ever-evolving technology space, keep reading – we guarantee you won't regret it.
What is Serverless Technology?
Serverless technology is one of the most revolutionary technological advancements in recent years. It refers to a server-side compute architecture, where applications are managed by cloud providers and deploy services without developers having direct server access. Serverless technology removes the need for server provisioning, operating systems installation, server maintenance, and server modification for application development. This allows developers to focus solely on coding, cutting down development times and costs. The serverless model provides scalability, security, and cost efficiency enabling faster deployment of applications independent of server infrastructure with increased reliability. Serverless technology is revolutionizing business operations in ways that would have been thought impossible only a few years ago.
Benefits
Cost Effective
Serverless technology offers companies a cost-effective solution for their technology needs. This cloud computing model allows users to create and deploy code without having to set up or manage any server infrastructure. Instead, serverless technology runs on the existing cloud server clusters owned by the provider. This eliminates the need for server configurations, upgrades, and patching, which significantly reduces costs associated with server maintenance. Companies can also reap the benefits of serverless technology by only paying for service at the time of use rather than having to pay for server resources all year round, regardless of usage. Overall, serverless technology provides businesses with a more efficient and cost-effective approach that is tailored to their exact needs.
Scalable
Serverless technology is quickly becoming a popular choice in software development due to its impressive scalability. The serverless approach eliminates server management and resources, allowing developers to focus on deploying features and code faster and easier than ever before. With serverless technology, businesses can scale up their applications automatically without any system maintenance or operational costs. This means that businesses can quickly scale with increased demand and take advantage of the server's ability to granularly allocate server resources to optimize performance. Serverless technology is revolutionizing the way companies develop applications today.
Time Efficient
Serverless technology is a game-changer in terms of time efficiency. By eliminating server maintenance and setup, serverless technology ensures businesses can focus on the task at hand without stressing over server uptime and installation. Not only does serverless technology save time, but it can also lower costs due to far fewer server installations, easier scalability, and superior event-tracking capabilities. Serverless technology makes it easy for developers to deploy applications rapidly and keep track of their resource usage with little effort, thus providing business owners with more time to focus on growth initiatives. All in all, serverless technology offers an undeniable amount of value due to its unparalleled time efficiency.
Conclusion
Serverless technology is shrouded in mystery no more! After reading this post, you should have a much better understanding of what serverless technology actually is and how it can benefit your business. You may even be inspired to start using it in your own workflows. If you're looking for help getting started with serverless technology, our team can assist you. We specialize in helping businesses take advantage of the latest and greatest tech trends - contact us today to see how we can help get your business on the cutting edge.
Schedule a call with RevStar Consulting to get a free consultation.

Read On
Cloud-native software enables modern business agility and innovation, but developing it can be a...