RevStar Named to Clutch 100 List of Fastest-Growing Companies for 2023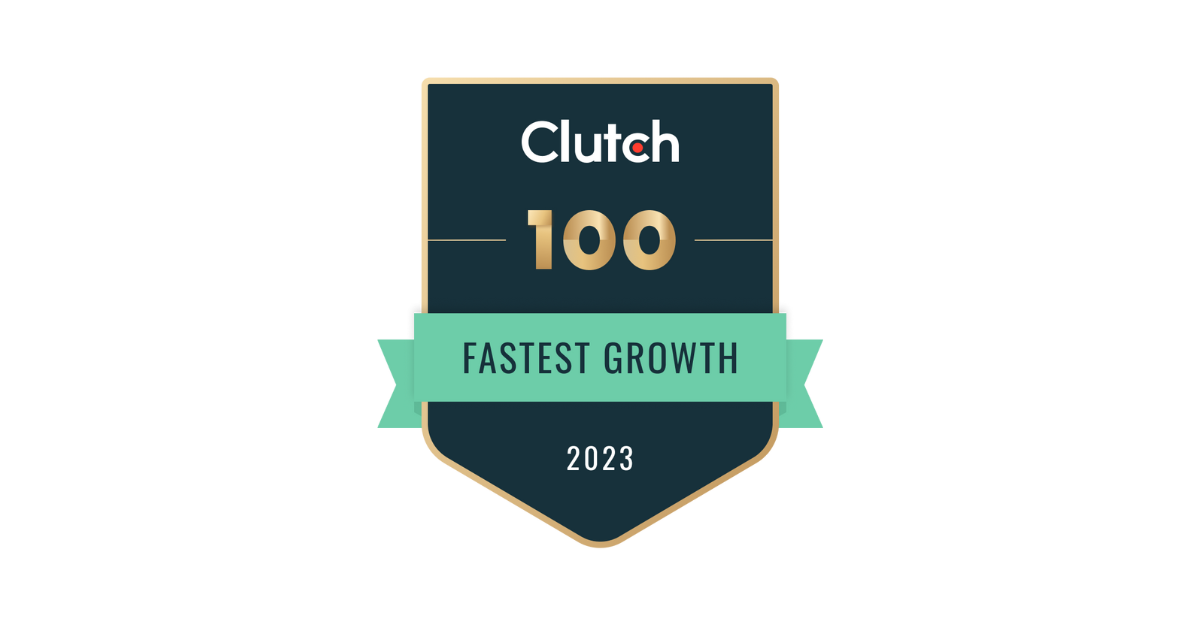 RevStar's Commitment to Quality and Client-Obsessed Culture Leads to Clutch 100 Recognition.
Tampa FL, June 7th, 2023— RevStar, a client-centric cloud consulting firm, today announced its recognition as one of the top 100 fastest-growing companies on Clutch, the leading global marketplace of B2B service providers. RevStar ranked top, based on its remarkable growth rate from 2021 to 2022.
"I am incredibly proud of our recognition as one of the Clutch 100 Fastest-Growing Companies for 2023, which speaks to our unwavering commitment to quality and our client-obsessed culture. Our success lies in creating an environment where innovation thrives and exceptional solutions are born. Join us in shaping the future of our industry, as we continue to deliver excellence and put our clients at the center of everything we do." - Ken Pomella, CEO RevStar
RevStar, a leading custom application development and strategy firm, proudly announces its inclusion in the esteemed Clutch 100 List. Based on its remarkable growth rate, RevStar secured a place among the fastest-growing companies in the industry. This recognition showcases RevStar's client-obsessed culture, unwavering commitment to quality, and the exceptional value provided by its team members. With a focus on delivering better experiences, leveraging better technology, and driving better outcomes, RevStar continues to redefine industry standards. As an honoree on the Clutch 100 List, RevStar solidifies its position as one of the top providers in the software development category. Through a relentless pursuit of excellence, RevStar is dedicated to empowering businesses and creating a positive impact in the industry.
"We are excited to showcase the incredible growth and success of the fastest-growing companies on our platform," said Clutch's CEO, Sonny Ganguly. "Service providers are instrumental in driving the global economy and significantly contribute to the advancement of their clients. Featuring these high-growth companies allows us to support Clutch users looking for services by connecting them with the right service providers to achieve their goals."

View RevStar's recent work and reviews on their Clutch profile.

RevStar develops modern, user-focused, cloud-native web and mobile applications. Leveraging the latest cloud technologies their solutions are built to scale. They help businesses get to market quickly through a tested agile process without sacrificing security, quality, or performance. RevStar brings an experienced team of full-stack developers, designers, solution architects, DevOps engineers, product managers, and quality assurance analysts to every software development project no matter the size.

Visit RevStar's website to explore their innovative solutions, learn more about their client-obsessed approach, and stay updated with the latest insights. Join RevStar on social media as we shape the future of the industry together. Connect with us today to discover how our team of experts can drive better outcomes for your business.

Schedule a call with RevStar Consulting to get a free consultation.

Read On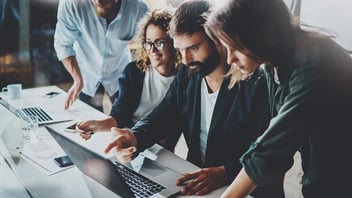 In today's fast-paced and competitive business landscape, companies are constantly looking for ways...