We Are Hiring
ReactJS/NodeJS Software Developer
Job purpose
US-based Software Consulting Company looking for ReactJS/NodeJS developers to join our team! You will be assigned to a growing enterprise development project. This project is related to a customer facing medical & delivery field.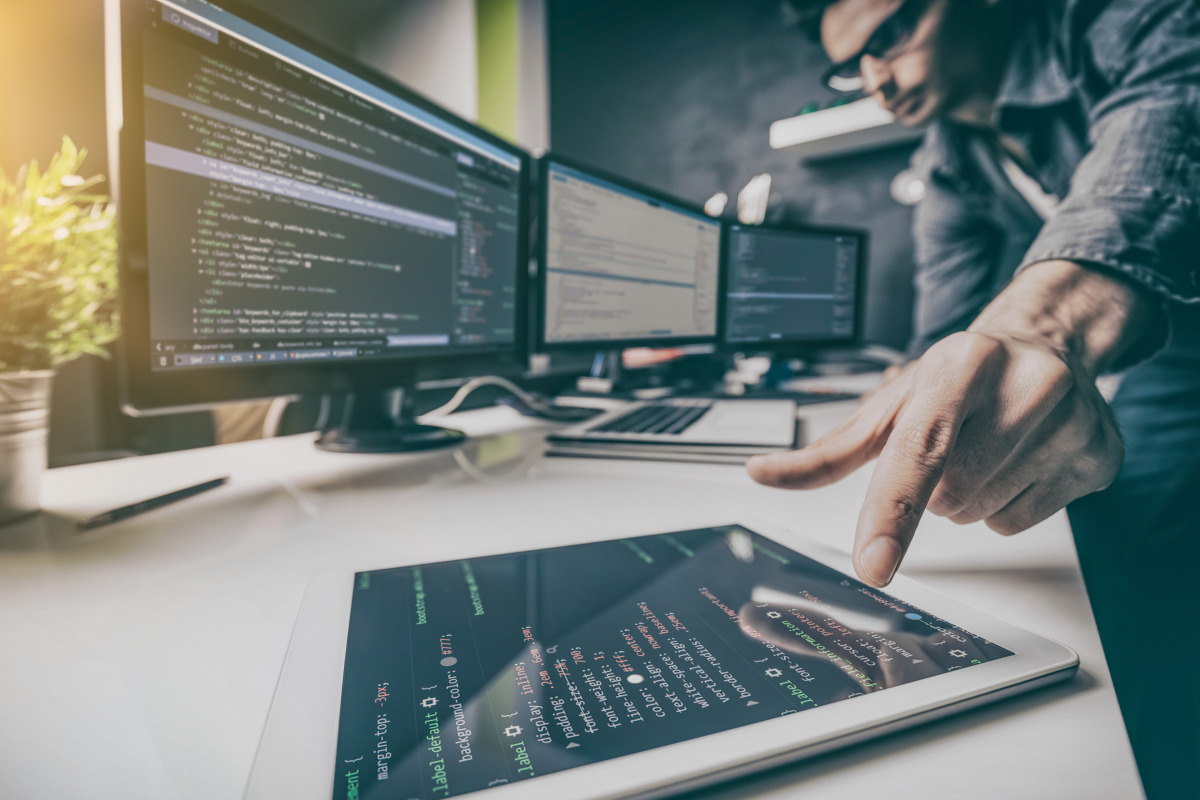 duties and responsibilities
Developing new user-facing features and supporting the existing platform in React.JS and Node.JS

Focus on delivering quality, customer-facing, enterprise-grade, software as a service

Translating designs and wireframes into high quality code

Optimizing components for maximum performance across a vast array of web-capable devices and browsers
Thinking through scalability & architecture to optimize the product
Collaborate with cross-functional team members to design, develop, review and test applications
Be able to join our company Slack Channel for team communication
Availability in USA Eastern time to support bug fixes and patches
Attend Daily Scrum/standup meetings mornings in EST

qualifications
Team-focused attitude with a tenacious desire to be part of a fast-moving start-up culture in a changing industry
Self-driven and self-motivated voracious learner; you absorb new information like a sponge and are constantly challenging yourself
Problem solver with the desire and proven ability to create innovative solutions
Flexible and adaptable attitude, disciplined to manage multiple responsibilities and adjust to varied environments
Ability to work both collaboratively and independently with a team-first attitude
Strong analytical and critical thinking abilities with ability to visualize and apply emerging concepts to today's problems
Effective communication skills in order to work with engineers and other personnel
Desire to be a future technology leader - dynamic individuals energized by fast paced personal and professional growth
Passionate coder with 3-5+ years of experience on cloud-native, web/mobile applications
Thorough understanding of React.js and its core principles
AWS experience, especially with AWS ECS/Docker or Lambda and API Gateway
Familiarity with RESTful APIs
Experience with HIPAA security standards
Experience with AWS Cognito for authentication is a plus
Experience with Azure DevOps is a plus
Experience with Github
Must be a strong Full Stack Developer
Client facing or consulting experience highly preferred
Full life cycle development experience using Agile/Scrum methodologies
API Management and Security experience preferred
Mobile experience is a plus - React Native/Native
Bachelor's Degree in MIS, Computer Science, Math, Engineering or comparable major, will be considered, but not required

working conditions
This is a remote position but you will need to be available during US working hours and actively monitor our company Slack Channel.

physical requirements

working at revstar
What do we value in our candidates?
We are a remote-first global software consulting firm. Building solutions using the latest cloud-native technologies. Following an agile approach to delivery we value integrity, quality, collaboration and continuous improvement.
Group discounted Health, Dental, and Vision insurance
Collect discounted medical (US only)
Benefit from industry standard vacation & sick days
Enjoy a remote work environment
Get access to a certification reimbursement program
Work along side a large group of industry experts
Get exposed to a wide range of projects & industries
Be a part of a fast-growth opportunity rich organization