Empowering Next-Generation Tech Leaders: Collaborating for a Brighter Future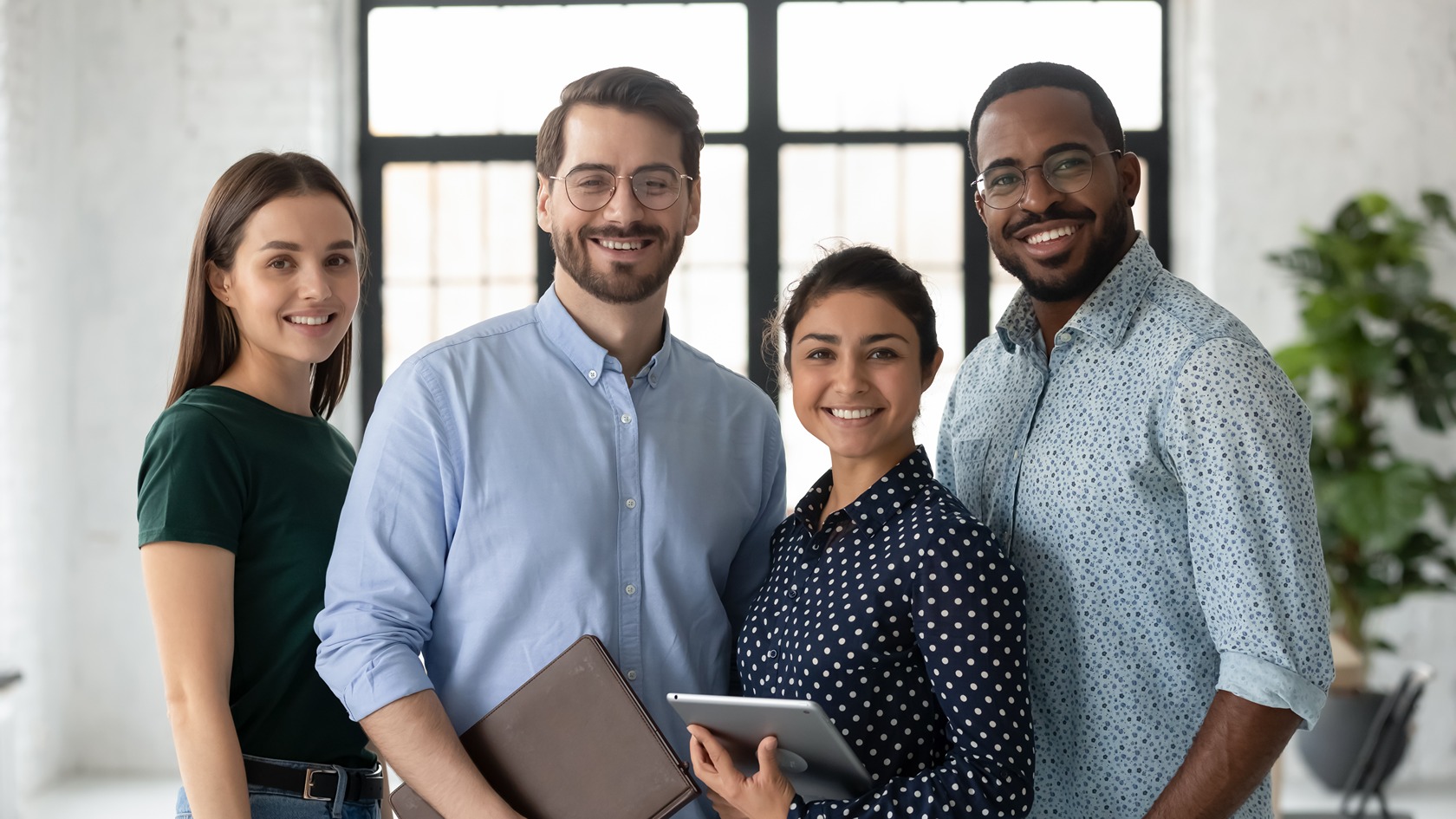 In today's rapidly evolving digital landscape, the future of the workforce is facing unprecedented challenges. The rise of advanced technologies, artificial intelligence, and automation has led to a growing demand for skilled professionals in the tech industry. Recognizing the significance of this paradigm shift, RevStar is on a mission to empower and nurture the next generation of tech leaders. Through strategic collaborations with organizations like Think Big For Kids, CodeBoxx, and Operation Partnership, RevStar is committed to making a lasting impact for the next generation of tech professionals.
The Future of the Workforce
The workforce of the future is set to witness a transformational shift, where technology will play a central role in creating new industries and careers. Automation and AI will continue to streamline processes and enhance efficiency, but they also present potential challenges for those whose skills might become obsolete. As technology continues to evolve at an exponential pace, there is an increasing demand for skilled professionals in the tech sector, particularly in areas like software development, data analysis, cybersecurity, and artificial intelligence.
Empowering the Next Generation
The mission to empower the next generation is urgent and practical to the success of our business, but it's also deeply personal for the leaders at RevStar.
"I had a tough upbringing in Chicago, exposed to societal issues such as violence and economic hardship. I understood the importance of education and the potential technology held for my path to financial freedom and safety. Now, I want to extend that opportunity to others, helping them break free from the limitations of their circumstances and embrace the boundless possibilities of technology. By preparing the next generation for the rapidly evolving demands of tech that is evolving at a seemingly exponential rate, we are preparing them for a brighter and more tech-dominated future." - Ken Pomella, CEO of RevStar.
This is why RevStar is joining forces with mission-oriented partners like Think Big for Kids, an organization fostering tech skills among underprivileged youth, CodeBoxx, a leading tech education provider, and Tampa Bay Chamber's Operation Partnership, a professional development series for service members who are preparing to transition from active duty.
RevStar's Commitment
RevStar's commitment to empowering the next generation stems from the belief that investing in tech education and skill development is crucial for the growth and sustainability of the global economy. By providing opportunities for individuals to explore and excel in technology-related fields, RevStar is not only nurturing potential talent but also cultivating an innovative ecosystem that benefits society at large.
"Through our partnerships with CodeBoxx, Think Big for Kids, and Operation Partnership, we aim to ignite a passion for technology and offer resources to support the skills and knowledge needed to thrive in the tech industry. Together, we envision a future where every individual, regardless of their background, has the chance to become a tech leader and drive positive change in the world." - Ken Pomella, CEO of RevStar.
Think Big for Kids
Think Big for Kids is a mission-driven organization committed to fostering tech skills among underprivileged youth. By providing access to education, mentorship, and hands-on experiences in technology, Think Big for Kids empowers young individuals to realize their potential and become future leaders in the tech industry. Find opportunities to support Think Big for Kids.

At RevStar, we are dedicated to making a positive impact on the lives of young learners in partnership with Think Big for Kids. Our team passionately engages with these aspiring minds through exciting and informative career showcases. These showcases offer a unique opportunity for kids to discover the endless possibilities that the world of technology has to offer. By presenting various pathways and opportunities within the tech industry, we aim to ignite their curiosity and inspire them to dream big.
CodeBoxx
RevStar is proud to collaborate with CodeBoxx in shaping the next generation of tech talent. As part of our partnership, our human resources team actively engages with CodeBoxx graduates by providing valuable mock interview sessions. These mock interviews serve as a crucial bridge between classroom learning and real-world employment, helping graduates feel confident and well-prepared when showcasing their newfound skills to hiring managers. Our commitment to supporting CodeBoxx extends beyond education, as we strive to ensure that graduates are equipped with the tools they need to successfully transition into the tech workforce.
"CodeBoxx ignited a transformative journey in my life, propelling me from a curious observer to an empowered creator in the realm of technology. Our mock interviews weren't just practicing; I ended up getting a job offer from RevStar just a few days after graduation! Thanks to CodeBoxx and RevStar, I'm not only part of the tech evolution but also a proud architect of its future."- Gabby Curtis, Jr. Software Developer at RevStar and CodeBoxx graduate.
CodeBoxx is a leading tech education provider dedicated to equipping individuals with the skills and knowledge needed to excel in the rapidly evolving tech industry. Through immersive training programs, mentorship opportunities, and hands-on projects, CodeBoxx empowers aspiring professionals to become skilled tech leaders and drive innovation in the digital age. Get involved with CodeBoxx by visiting their website.
Operation Partnership
At RevStar, we proudly stand behind our commitment to those who have served our country, and we are honored to collaborate with Operation Partnership in their vital mission. Our involvement goes beyond traditional support—we provide veterans with tech industry insights through career shadowing, offering first-hand exposure to roles and responsibilities. Additionally, we facilitate networking opportunities, fostering relationships and expanding industry connections. This partnership underscores our firm belief in veterans' potential to excel in the civilian workforce, especially in technology.
"Operation Partnership is a great program to connect our talented military community with businesses in the technology sector. Many military members are at different stages of transitioning and struggle to find the next chapter in their careers. Whether active duty, reserve, or veteran status, Operation Partnership is that bridge to link members to potential employers. Thanks to Operation Partnership, I was able to showcase how I can use my skills and talent to help contribute to RevStar's mission." - Mark Ohler, US Marine Corps Veteran and Product Manager at RevStar.
Operation Partnership, a professional development series by Tampa Bay Chamber, is dedicated to supporting service members as they transition from active duty to the civilian workforce. Through specialized training, mentorship, and resources, Operation Partnership prepares veterans for success in various industries, including the tech sector, and empowers them to become valuable contributors to the workforce. Operation Partnership is looking for businesses to support their program and civilian career days. Get in touch with Operation Partnership by visiting their website.
Conclusion
In a world shaped by technology, the journey towards a brighter and more innovative tomorrow begins with empowering the youth of today. RevStar, driven by an unwavering commitment to fostering collaboration, leadership development, and exposure to cutting-edge technologies, stands as a beacon of progress in this endeavor.

Through strategic partnerships with esteemed organizations like Codeboxx, Think Big for Kids, and Operation Partnership, RevStar's dedication to shaping the next generation of tech leaders shines bright. The company's investment in tech education, skill development, and its unwavering promotion of diversity not only fuels individual growth but also fuels a collective transformation in the workforce.

As the digital landscape continues to evolve, RevStar's vision for a tech-forward world is evident, recognizing that by nurturing and empowering a new wave of tech talent, we are sowing the seeds of a future that thrives on innovation and possibilities. Join us in this transformative journey by exploring the diverse and exciting career opportunities that RevStar has to offer. Together, let's bridge the gap between today's aspirations and tomorrow's accomplishments.


Schedule a call with RevStar Consulting to get a free consultation.

Read On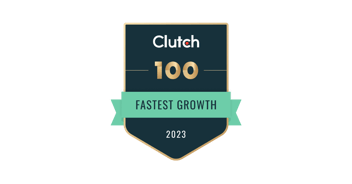 RevStar's Commitment to Quality and Client-Obsessed Culture Leads to Clutch 100 Recognition.
Tampa...