Google Cloud Platform: The Perfect Partner For Cloud-Native Development
Google Cloud Platform is a comprehensive cloud computing platform that enables you to build, deploy, and manage applications and services. It offers a wide range of features and services to help you get the most out of your cloud infrastructure. In this blog post, we will discuss some of the most important features of the Google Cloud Platform. Read on to learn more!
A wide range of services
Google Cloud Platform provides a wide range of services for software developers and businesses. The platform includes everything from simple app development tools to powerful cloud-native services. Google Cloud Platform is also unique in its tight integration with other Google products and services. This makes it an ideal platform for businesses that want to take advantage of the full range of Google's capabilities. In addition, the platform is constantly expanding and evolving, with new features and services being added regularly. As a result, Google Cloud Platform is an increasingly popular choice for software development and business computing.
Easy to use
The Google Cloud Platform is easy to use, making it ideal for developers who are new to cloud-native development. The platform offers a wide range of tutorials and documentation that can help you get started as tools that make it easy to deploy and manage your applications.
Flexible
In today's fast-paced world, businesses need to be able to move quickly and adapt to change. That's why the Google Cloud Platform is so popular among software developers and app developers. The platform is highly flexible and allows developers to build cloud-native applications that can easily be deployed across multiple devices. What's more, the Google Cloud Platform provides a wealth of tools and services that make it easy to develop and deploy applications at scale.
Reliable
Regardless of the size or scope of your project, you need a software development platform that is reliable and will support your app development needs. Google Cloud Platform is a cloud-native platform that provides all the necessary tools and services for software development. From App Engine to Compute Engine, you can find all the resources you need to build and deploy your applications. Additionally, the Google Cloud Platform is backed by the same infrastructure that powers Google Search, so you can be confident in its reliability. Whether you're just getting started with app development or you're looking for a more robust solution, Google Cloud Platform is a great option.
Conclusion
As you can see, the Google Cloud Platform is packed with features that can benefit your business. If you're not sure where to start or what services will work best for you, we can help. Set a consultation with us today and let our experts guide you through the ins and outs of Google Cloud Platform – so you can focus on running your business, not your IT infrastructure.
Schedule a call with RevStar Consulting to get a free consultation.

Read On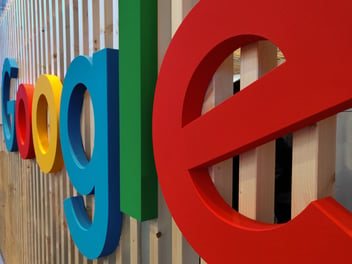 1. How can Google Cloud help you develop cloud-native software quickly and easily?
Google Cloud can...